ABOUT THE BOOK:
A NEW IDENTITY, A NEW LOVE
Ever since Madison Delaney learned she was switched at birth, her life has been in a tailspin. The Hollywood actress arrives in Valentine Bay hesitant to reveal herself to her new family, but she quickly encounters Sten Larson living next door. The down-to-earth shipbuilder makes Madison question everything she thought she wanted. Can a movie star find happiness in small-town Oregon?
READ AN EXCERPT:
MY REVIEW:
Switched at Birth
by
Christine Rimmer
My rating:
5 of 5 stars
Switched at Birth by Christine Rimmer is a 2019 Harlequin Special Edition publication.
A light and lovely love story!
When Madison, a popular, well recognized movie star, discovers she was switched at birth, she needs time to process and adjust. She moves to Valentine Bay to be near the Bravos, but she keeps her distance from them, trying to screw up the courage to meet them face to face.
Meanwhile, Madison takes every precaution to keep her identity a secret. She also lusts after her buff neighbor, Sten Larson. She even devises clever ways get him to come over to her place. But, as nice and protective as Sten is, he keeps Madison at arm's length, knowing that under the circumstances they couldn't possibly have a future together.
I've been tapping my feet impatiently waiting for Madison's story. I was curious to see how she would respond to the information about her birth family. This part of the story was handled beautifully, as most anyone would have felt intimidated by the Bravo's and meeting a family you never knew you had.
Sten's
gentle encouragement helps Madison make those first tentative steps towards her new family, which she definitely needed.
The romance is very light, sensual, and sweet. The chemistry between Madison and Sten is palpable, slowly building as they spend time together. The romance between an 'ordinary guy', with a blue-collar occupation, and the glamorous movie star might seem destined to fail in the long term- but when there is a will, there's a way, and true love always conquers all.
This is a truly romantic story, but part of what makes this story so special, is the beautiful HEA, which has a touching long-term love story quality to it. I closed the book with a dreamy sigh and a big smile on my face.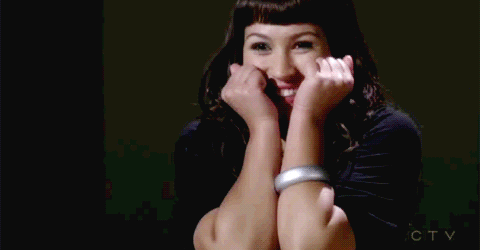 This book is yet another reminder of why I never want to miss one of Christine Rimmer's wonderful stories.
GET YOUR COPY HERE:
https://www.amazon.com/Switched-At-Birth-Christine-Rimmer/dp/0263083438/
https://www.barnesandnoble.com/w/switched-at-birth-christine-rimmer/1129979150
ABOUT THE AUTHOR:
New York Times bestselling author Christine Rimmer has written more than one hundred contemporary romances for Harlequin Books. She has won Romantic Times BOOKreview's Reviewer's Choice Award for best Silhouette Special Edition. She has been nominated seven times for the Romance Writers of America's prestigious RITA award and five times for Romantic Times Series Storyteller of the Year.
A California native who first longed to be an actress, Christine earned her theater degree from California State, Sacramento and then went to New York to study acting. Later, she moved to Southern California, where she began her writing career with short stories, plays, and poems. Her poems and short stories were published in a number of small literary journals. Her plays were produced at The Back Alley and Group Theaters in Southern California and have been published by Dramatists Play Service and West Coast Plays.
She now lives in Oregon with her family and two very contented cats named Tom and Ed.