ABOUT THE BOOK:
Restaurant critic Derek Schumaker, notorious for his bitter reviews, is about to visit Daisy's Tea Garden, and Daisy and Aunt Iris are simmering with anxiety. A bad word from the culinary curmudgeon could really hurt their business, but Daisy tries to stay confident. After all, how can he resist her cucumber sandwiches with pimento spread -- not to mention the cheesy cauliflower soup and strawberry walnut salad? Schumaker takes a to-go order when the afternoon tea service is done, which Daisy hopes is a good sign. But when he perishes from a seizure, it looks like his food was dosed with something deadly. Considering a threat that recently appeared on his blog -- and whispers of scandal in his past -- Daisy has quite an assortment of suspects to sift through...
READ AN EXCERPT:
MY REVIEW:
Murder with Cucumber Sandwiches
by
Karen Rose Smith
My rating:
5 of 5 stars
Murder with Cucumber Sandwiches by Karen Rose Smith is a 2019 Kensington publication.
Buckle up folks, there is a lot going on in this third installment of the Daisy Tea Garden Series.
For starters, famed food critic Derek Schumaker is all set to write a review of Daisy's Tea Garden, but before he can post his critique on his popular blog, he is murdered. Not only that, Foster, who happens to be dating Violet, Daisy's oldest daughter, has refused to cooperate with the investigation.
Worried that the suspicions about the timing of the murder and the role her cucumber sandwiches, played in Derek's demise, will hurt her business, Daisy is determined to help solve the mystery, despite the clear warnings from our not so favorite detective to stay out of the way.
Meanwhile, Jazzi may be setting herself up for disappointment after her birth mother promises to finally tell her husband, she has a daughter she never told him about. But, that's not all- just as Jonas and Daisy's relationship begins to solidify a little more, a sudden, shocking turn of events sends Daisy and her entire family into a tailspin.
Whew!! There was never a dull moment in this book, that's for sure. This mystery is very intriguing, with many suspects to choose from. It would seem Derek's harsh reviews made him a few enemies along the way.
There is no way I could have possibly guessed who the murderer was! In fact, this was one of the most puzzling cases I've encountered in a cozy mystery in a long time.
Yet one of the things that makes this series so solid is the family drama which gets equal billing in the book. Daisy's personal life is more complicated than ever before, as nearly every person she cares about is encountering a crisis of some sort. While she tries to save the tea garden's reputation, she is also coping with heavy personal problems, and her ability to remain calm and balance everything on her plate quickly becomes tenuous.
I read this book in one sitting! I couldn't put it down without finding out what was going to happen next.
I've been neglecting my cozy series for a while now, not consciously, though. This book has reminded me of just how much I enjoy reading them! This series is really starting to gel, as the characters develop, and I find myself starting to care for them. Karen Rose Smith has become one my 'go to' cozy mystery writers in the past few years. While she writes contemporary romance novels as well, I think she's really found her niche in this genre!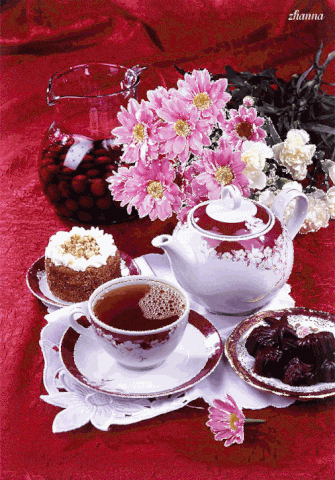 GRAB YOUR COPY HERE:
https://www.amazon.com/Murder-Cucumber-Sandwiches-Daisys-Mystery-ebook/dp/B07H1YBJ6S/
https://www.barnesandnoble.com/w/murder-with-cucumber-sandwiches-karen-rose-smith/1129474139
ABOUT THE AUTHOR:
Award-winning author Karen Rose Smith was born in Pennsylvania. Although she was an only child, she remembers the bonds of an extended family. Family is a strong theme in her books and she suspects her childhood memories are the reason.
She has written for Meteor/Kismet, Kensington, Silhouette and Harlequin. Readers can contact Karen through her website, on Facebook (Karen Rose Smith Author) and on Twitter @ Karenrosesmith.