The Book Review would like to wish everyone a very happy and safer New Year! I am taking the day off to celebrate with family and friends, but will back tomorrow with more book features and reviews!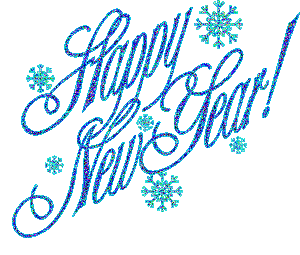 To see a recap of my year in review- follow this link:
2018 on Goodreads
by
Various
My rating:
5 of 5 stars
2018
This is a list of my top books of 2018. The books on this list may not have been published in 2018, but I READ them in 2018, and that counts in my book.
So, without further ado-
Top Ten of 2018
The Dream Daughter- Diane Chamberlain
Ladder to the Sky by John Boyne
From Sand and Ash- Amy Harmon
Before We Were Yours- Lisa Wingate
The Secret Keeper- Kate Morton
The Shadows We Hide- Allen Eskens
An American Marriage- Tayari Jones
Tangerine- Christine Mangan
And Then She Was Gone- Lisa Jewell
The Traveling Cat Chronicles- Hiro Arikawa
Thrillers- Mystery- Suspense:
The Wife – Alafair Burke
The Fourth Monkey- J.D. Barker
A Gathering of Secrets- Linda Castillo
The Long and Faraway Gone- Lou Berney
The Broken Girls by Simone St. James
Why Kill the Innocent- C.S. Harris
Self- Published
Trouble in Glamour Town by S.R. Mallery
Non- fiction:
Killers of the Flower Moon: The Osage Murders and the Birth of the FBI- David Grann
Robin- Dave Itzkoff
Dopesick: Dealers, Doctors, and the Drug Company that Addicted America- Beth Macy
I'll be Gone in the Dark: One Woman's Obsessive Search for the Golden State Killer- Michelle McNamara
Romance:
Rainy Day Friends- Jill Shalvis
The Prince- Katharine Ashe
Intercepted by Alexa Martin
The Duke with the Dragon Tattoo- Kerrigan Bryne
Historical Fiction:
The Last Suppers- Mandy Mikulencak
Only Killers and Thieves- Paul Howarth
Country Dark- Chris Offutt
Next Year in Havana- Chanel Cleeton
Jane Steele by Faye Lyndsay
The Locksmith's Daughter- Karen Brooks
Contemporary Fiction:
Dreams of Falling- Karen White
Us Against You- Fredrik Backman
Unmarriageable- Soniah Kamal
The Beach House Reunion- Mary Alice Monroe
By the Book -Julia Sonneborn
Horror:
We Sold Our Souls- Grady Hendrix
Dracul- Dacre Stoker and J.D. Barker
The Outsider- Stephen King
The Silent Companions- Laura Purcell
Cozy Mysteries:
Death by Dumpling- Vivien Chien
Murder with Cinnamon Scones- Karen Rose Smith
Cut to the Chaise- Karen Rose Smith
Dead to Begin With- Bill Crider
Most Gritty Crime Dramas:
Don't Send Flowers- Martin Solares
The Force- Don Winslow
Cookbooks:
Turnip Greens & Tortillas: A Mexican Chef Spices Up the Southern Kitchen- Eddie Hernandez
Gothic:
The Witch of Willow Hall- Hester Fox
The Darkling Bride- Laura Anderson
Short Story Collection:
The Dead Still Here- Laura Valeri
Comics:
Book Love- Debbie Tung
To Kill a Mockingbird: A Graphic Novel- Harper Lee and Fred Fordham
Strangest Book:
The Social Creature- Tara Isabella Burton
2018 was an unusual year for me. I never, ever, in a million years would have thought I'd find myself enthralled with Graphic Novels, Comics, or Manga. Now, I am moderately addicted and loving every minute of it.
I also re-discovered the horror genre after abandoning it, almost entirely for decades, with only an occasional re-read during October- for Halloween.
I read more non-fiction than ever before, and historical fiction remained one of my favorite genres this year.
I did manage to slip in a few classics, something I vow to do every year, but I am normally an underachiever in that area.
I failed miserably at completing or keeping up with all the various series I have vowed to catch up on. Not only that- I started new ones!! Maybe in 2019??? But, don't hold your breath, though. LOL!
I also failed at 'groups' on Goodreads-again. I love groups, but seldom can align my reading schedule with the book of the month selection. Again, maybe in 2019!!
I handed out a one -star rating for the first time in years- but overall, I enjoyed most of the books I read this year. However, it seems as though I was a little more critical and less tolerant of sub- par efforts, than in years past.
Solid, 'go-to' authors and all- time favorite, 'auto-buy' authors disappointed me this year, while new and fresh voices made deep and lasting impressions. The psychological thriller- a favorite genre in 2016-17- became so over saturated and diluted, I burned out on it. So, it went the way of Regency Historical Romance, Paranormal Romance and Nordic Thrillers from years past. Don't expect to see me reading anything from this sub-genre anytime soon.
What do I plan to read in 2019? Well, PLAN is the operative word. Perhaps hope is a better one. I hope to read more from my vintage paperback collection, while also putting a hold on collecting more of them, as many of resources have dried up and caring for our aging parents keeps me grounded. I plan on organizing my Kindle books this year, instead, and work on getting my Netgalley percentage into the elusive 80% bracket. I am also going to work on making my subscription services pay off, which means more books from Scribd and Kindle Unlimited.
I hesitate about addressing this issue- but...
This was a part of my experience in reading this past year.
More and more, our reading experiences are intertwined with social media, in one form or another. Goodreads is the site I used more than any other for book interactions. Naturally, if you put yourself out there, on any social media platform, inevitably you will encounter a troll, a spammer, or a scammer. Sadly, for me, this year was worse than any other since I've been a member of Goodreads. I have made official complaints, flagged comments, blocked members, and deleted ugly comments in record numbers this year. I was even book-shamed on more than one occasion. I was also schooled in the way I present my book reviews from time to time.
However- The positives far outweighed the negative!
Goodreads is a vast, enormous place. While I use the site nearly every day, there are huge portions of it, I never have been a part of. I have found that, by and large, the people I've met here are simply amazing. I never experienced the level of support, kindness, and helpfulness, as I did this past year. I am so lucky to have such a great group of friends and followers who 'like' my reviews and leave the nicest comments for me.
Writing reviews does not come naturally for me, so, I do hope everyone understands just how much I truly appreciate all you do, and how much I value your friendship!
I am looking forward to seeing what books everyone is reading in 2019!! I have found so many great books and discovered new authors, I never would have otherwise, all because you are willing to share your books and reviews with me. One of my favorite things about being a member here, is the diversity and how the love of books can transcend so many barriers, break down walls, and cross deserts and oceans to touch people in so many ways. I have friends from all walks of life, from all across the globe, and I absolutely love it!!
I hope 2019 will bring everyone health, prosperity, peace and goodwill and lots and lots of fantastic new book discoveries.
Happy New Year!!