ABOUT THE BOOK:
The first rule of wedding planning…
Be prepared for anything!
Wedding planner Adele Hawthorne is prepared for wedding hitches…but not for the best man to be Dan — her ex! Thrown together at every turn, Adele can't escape their chemistry or the fact that her heart-breaking reason for leaving him all those years ago hasn't changed. With just days before Dan leaves their winter wonderland, can he convince Adele they still have something worth fighting for?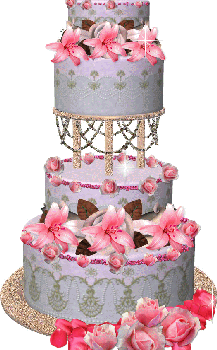 MY REVIEW:
Best Man for the Wedding Planner
by
Donna Alward
My rating:
5 of 5 stars
Best Man for the Wedding Planner by Donna Alward is a 2018 Harlequin Romance publication.
A dramatic, very emotional and heartwarming second chance love story!
As a wedding planner, Adele is always prepared for the unexpected. But even she couldn't have anticipated her client's best man would be Dan, the love of her life, the man whose heart she broke years ago.
Dan can't believe he is face to face with 'Delly' after all this time. She still deeply affects him, and try as he might, he's never gotten over her. He never understood why she abruptly broke things off. As awkward as things are, Dan and Adele put on their best faces for the sake of the bride and groom.
However, they keep running into one another, with first one thing, then another, going south. The attraction is still strong between them, but Dan's pain and bitterness occasionally breaks through. Why did Adele leave him? Is there a chance they can put the past behind them and have a future together, or has too much time elapsed?
The trouble with fiction is that it makes too much sense
whereas reality never makes sense
HUXLEY
Adele was only in her early twenties when she received very bad news. She felt the right thing to do, the fair thing to do, for Dan, was to set him free. However, after all this time, Dan is still single, and can't settle down. For Adele, whose upbringing was a little tough, she is a firm believer in facing reality and despite her job of creating the perfect weddings for happily ever after futures, she doesn't think that applies to her. Her reality is not the same and so she refuses to allow even a glimmer of hope to penetrate her heart or mind.
But maybe Dan is right. Maybe 'reality' is over rated.
Amen and Hallelujah!! Dan is the man! Too much 'reality' can make people blind to other possibilities, cause them to stop trying, to lose all faith and hope. It can become an excuse to just give up, to harden your heart, to close your mind, to settle for something less than, to admit defeat. It stymies creativity and imagination.
Adele was given a major life blow and believing herself to be noble, made a cowardly choice. Her 'reality' trapped her heart in a cage of fear, that nearly cost her a chance to really live a full life. No, nothing about her original circumstances changed, but she changed the reality of her circumstances, and wow!! Just wow!!
Working through conflict is tough. Adele's choices had consequences that caused trust issues, and yes, there were high, painful hurdles to climb over, but because Dan and Adele took a chance, a leap of faith, and went out on a limb, they found their way back to each other, despite 'reality'.
The ending to this supercharged emotional story was so very sweet and touching. It tugs on the old heart strings and I admit I may have blubbered a little.
The situation started off on a grim note, with raw, sad, and painful emotions, but I loved watching this couple work their way back to each other and finally, finally, getting that much deserved and long overdue happily ever after!!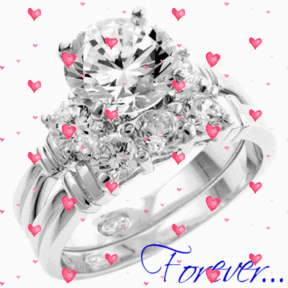 PRE-ORDER YOUR COPY TODAY:
https://www.amazon.com/Best-Wedding-Planner-Marrying-Millionaire/dp/1335135413/
https://www.barnesandnoble.com/w/best-man-for-the-wedding-planner-donna-alward/1128593391
ABOUT THE AUTHOR:
While bestselling author Donna Alward was busy studying Austen, Eliot and Shakespeare, she was also losing herself in the breathtaking stories created by romance novelists like LaVyrle Spencer, Judith McNaught, and Nora Roberts. Several years after completing her degree she decided to write a romance of her own and it was true love! Five years and ten manuscripts later she sold her first book and launched a new career. While her heartwarming stories of love, hope, and homecoming have been translated into several languages, hit bestseller lists and won awards, her very favorite thing is when she hears from happy readers.
Donna lives on Canada's east coast with her family which includes a husband, a couple of kids, a senior dog and two crazy cats. When she's not writing she enjoys reading (of course!), knitting, gardening, cooking…and is a Masterpiece Theater addict. You can visit her on the web at
www.DonnaAlward.com
and join her mailing list at
www.DonnaAlward.com/newsletter
.