ABOUT THE BOOK:
A wounded warrior and his younger brother discover the true meaning of Christmas in this timeless story of family bonds.
As far as ten-year-old Miller McClellan is concerned, it's the worst Christmas ever. His father's shrimp boat is docked, his mother is working two jobs, and with finances strained, Miller is told they can't afford the dog he desperately wants. "Your brother's return from war is our family's gift," his parents tell him. But when Taylor returns with PTSD, family strains darken the holidays.
Then Taylor's service dog arrives—a large black Labrador/Great Dane named Thor. His brother even got the dog! When Miller goes out on Christmas Eve with his father's axe, determined to get his family the tree they can't afford, he takes the dog for company—but accidentally winds up lost in the wild forest. The splintered family must come together to rediscover their strengths, family bond, and the true meaning of Christmas.
LISTEN TO AN EXCERPT:
MY REVIEW:
A Lowcountry Christmas
by
Mary Alice Monroe
My rating:
5 of 5 stars
A Lowcountry Christmas by Mary Alice Monroe is a 2016 Gallery Books publication.
You will want to have a box of tissue close by when you read this one! I promise you, it will touch you right down to your very soul.
As a special bonus, fans of this series will have a chance to touch base with their favorite characters, which brought a big smile to my face.
The author has also included a few recipes from the famed 'Queen of Southern Cooking', Nathalie Dupree!
Overall, I couldn't be happier with this book and I highly recommend it to one and all!! Merry Christmas!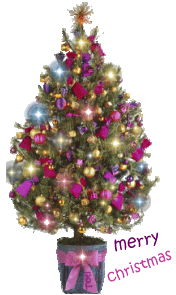 This review is the copyrighted property of Night Owl Reviews. To read the full review, click on this link:
https://www.nightowlreviews.com/v5/Re...
GET YOUR COPY HERE:
https://www.amazon.com/Lowcountry-Christmas-Mary-Alice-Monroe-ebook/dp/B01CO349KW/
http://www.barnesandnoble.com/w/a-lowcountry-christmas-mary-alice-monroe/1123497143
FOR A CHANCE TO WIN A PAPERBACK AND HARDCOVER EDITION OF A LOWCOUNTRY CHRISTMAS BY MARY ALICE MONROE, SHARE A FAVORITE CHILDHOOD HOLIDAY MEMORY WITH US. US RESIDENTS ONLY!
ABOUT THE AUTHOR:
New York Times bestselling author Mary Alice Monroe found her true calling in environmental fiction when she moved to coastal South Carolina. Already a successful author, she was captivated by the beauty and fragility of her new home. Her experiences living in the midst of a habitat that was quickly changing gave her a strong and important focus for her books.
Mary Alice Monroe writes richly textured books that delve into the complexities of interpersonal relationships and the parallels between the land and life. Monroe's novels are published worldwide. She has achieved many lists, including the New York Times, USA Today and SIBA. She has received numerous awards, including several Readers' Choice Awards, RT Lifetime Achievement Award, the 2008 South Carolina Center for the Book Award for Writing and was featured at the National Festival of the Book. In 2011 THE BUTTERFLY'S DAUGHTER won the International Book Award for Green Fiction.
Mary Alice is an active conservationist and serves on the Board of the South Carolina Aquarium, The Leatherback Trust, and Charleston Literacy Volunteers. She is a frequent speaker at book festivals, conferences, and private events.
Monroe lives with her family on a barrier island outside Charleston, South Carolina. Her new novel, BEACH HOUSE MEMORIES (May 2012), is the prequel to her bestseller THE BEACH HOUSE and completes her first trilogy.
For more information, videos, contests and more, visit her official website:
www.maryalicemonroe.com
.