ABOUT THE BOOK:
How far would you go to be with the one you love at Christmas?

The Isle of Skye is a magical place, especially at Christmas, and there's no place Zac Fallon would rather be. But whilst Zac has everything he needs on Skye, there's still something missing – and that something is a somebody called Ivy McFarlane.

Ivy used to work with Zac but then spread her wings and moved to Glastonbury. He's missed her ever since. Now it's almost Christmas and Zac realises that the Ivy shaped hole in his life is too big to bear. So starts his festive mission to the mainland – but will he back in time to spend Christmas in Skye? And, more importantly, will Ivy be with him?
LISTEN TO AN EXCERPT:
MY REVIEW:
Christmas on the Isle of Skye
by
Kirsty Ferry
My rating:
4 of 5 stars
Christmas on the Isle of Skye by Kirsty Ferry is a 2019 Choc Lit publication.
Some happy endings take longer than others- and some may need a little holiday magic…
Those following this series will remember Zac from
Spring at Taigh Fallon
.
What has Zac been up to? He's one of the good guys, but he can be a little slow up on the uptake sometimes. Zac's heart is settled on the Isle of Skye, but his lovely assistant, Ivy McFarlane, longs to spread her wings. Although he will miss her, Zac doesn't want to hold her back. He just never realized he would miss her
THIS
much!!
Unfortunately, Ivy fervently hoped Zac would finally confess his feelings went beyond the professional realm. But he only wishes her well in her new adventures, so Ivy forges ahead to pursue her dreams. Now living in magical Glastonbury, Ivy's career plans haven't worked out the way she had hoped they would. She's broke, frustrated, and most of all broken hearted.
But, when Zac Fallon shows up for an unexpected visit, Ivy is over the moon! However, a series of misunderstandings and preconceived notions threaten to prevent the pair from confessing their true feelings for each other. Will one of them speak up before it's too late?
I loved this holiday themed story which incorporates a few magical elements and celebrations besides the traditional Christmas themes. The story is so sweet and tender, with each person discovering that no matter where they land, as long as they have each other, they will have happiness.
Overall, this is a delightfully warm, light, and whimsical holiday love story!
GRAB A COPY HERE:
https://www.amazon.com/Christmas-Isle-Skye-heart-warming-romance-ebook/dp/B07Y446LWR/
https://www.amazon.com/Christmas-Isle-Skye/dp/B07ZP9YYZF/
https://www.barnesandnoble.com/w/christmas-on-the-isle-of-skye-kirsty-ferry/1133660866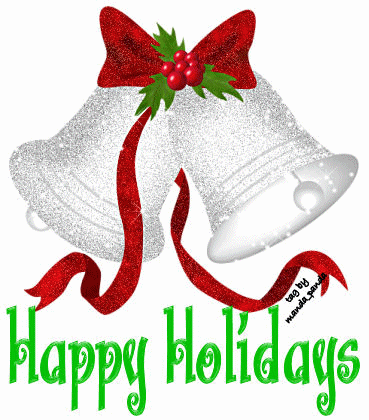 ABOUT THE AUTHOR:
Kirsty is from the North East of England and won the English Heritage/Belsay Hall National Creative Writing competition in 2009 with the ghostly tale 'Enchantment'.
Her timeslip novel, 'Some Veil Did Fall', a paranormal romance set in Whitby, was published by Choc Lit in Autumn 2014. This was followed by another Choc Lit timeslip, 'The Girl in the Painting' in February 2016. The experience of signing 'Some Veil Did Fall' in a quirky bookshop in the midst of Goth Weekend in Whitby, dressed as a recently undead person was one of the highlights of her writing career so far!
You can find out more about Kirsty and her work at www.rosethornpress.co.uk, catch her on her Facebook AuthorPage or follow her on Twitter @kirsty_ferry.