ABOUT THE BOOK:
Christmas in town has never been so steamy . . .

Handsome as sin and scandalously rakish, Cam Westfall, the Earl of Bedwyr, is every young lady's wickedest dream. Shy wallflower Princess Jacqueline of Sensaire knows this better than anyone, because her dreams are full of the breathtaking earl's kisses. And not only her dreams—her diary, too.

But when Cam discovers the maiden's not-so-maidenly diary, will her wildest Christmas wishes be fulfilled in its pages . . . or in his arms?
READ AND EXCERPT:
MY REVIEW:
Kisses, She Wrote
by
Katharine Ashe
My rating:
4 of 5 stars
Kisses, She Wrote (The Prince Catcher, 1.5) by Katharine Ashe is a December 2013 Avon Impulse publication. I received a copy of this book from the publisher and Edelweiss in exchange for an honest review.
Princess Jacqueline is a plain, quiet wallflower that should have been married before now, but her brother has shirked his duty in that area. Now the queen has demanded that the princess marry at Christmas.
Cam Westfall, the Earl of Bedwyr is a notorious rake. He also has his good points, like rescuing a woman from an abusive husband and becoming the guardian of her daughter after she dies.
Cam and Jacqueline are not all that interested in marriage, but both of them find they are about to be forced to marry people they don't care one wit for whether they want to or not.
But, when Cam happens upon Jacqueline's diary, he is stunned at the erotic and sensual language written in it. Every chance he gets he reads a little more of the diary. He also spends as much time as possible with the diary's owner.
Jacqueline and Cam become very good friends. Cam loves her forthcoming nature. But, he finds himself feeling something else as well. A feeling in his chest he has never experienced before.
As a result he finds he is able once more to put pen to paper and write some of the most stirring poetry.
But, his poetry tells a story that keeps the feelings between himself and Jacqueline alive. Is their love story doomed to remain on the written page or will they find a way to really be together?
I loved this short story/ novella. The writings in Jacqueline's diary are sensual and erotic for the period of time they were written in. Quite bold actually, since most ladies didn't know anything about sensuality until they were married.
By the same token, the Earl, known for his many affairs and doomed to be engaged to a cold beauty, writes some of the most bittersweet poetry.
I loved how the romance proceeded from a genuine enjoyment of one another's company to friendship to falling in love.
This story is a sigh worthy romance.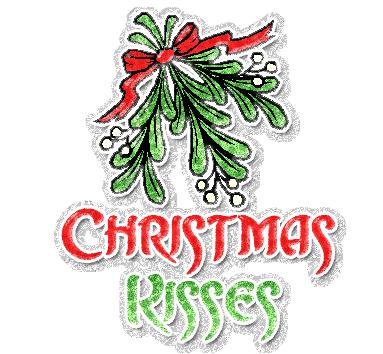 GET YOUR COPY HERE:
https://www.amazon.com/Kisses-She-Wrote-Christmas-Catchers-ebook/dp/B00BATKRSA/
https://www.barnesandnoble.com/w/kisses-she-wrote-katharine-ashe/1116128459
ABOUT THE AUTHOR:
Katharine Ashe is the USA Today bestselling author of historical romances reviewers call "intensely lush" and "sensationally intelligent," including two Amazon's Best Romances of the Year. A professor of history and popular culture, she writes fiction because she adores the grand adventures and breathtaking sensuality of historical romance. For more information, please visit her at
http://www.katharineashe.com
.