ABOUT THE BOOK:
Who needs mistletoe?
Most people wouldn't think of a bad Santa case as the perfect Christmas gift. Then again, Molly Malone, office manager at Hunt Investigations, isn't most people, and she could really use a distraction from the fantasies she's been having since spending the night with her very secret crush, Lucas Knight. Nothing happened, not that Lucas knows that — but Molly just wants to enjoy being a
little
naughty for once...
Whiskey and pain meds for almost-healed bullet wounds don't mix. Lucas needs to remember that next time he's shot on the job, which may be sooner rather than later if Molly's brother, Joe, finds out about them. Lucas can't believe he's drawing a blank on his (supposedly) passionate tryst with Molly, who's the hottest, smartest, strongest woman he's ever known. Strong enough to kick his butt if she discovers he's been assigned to babysit her on her first case. And hot enough to melt his cold heart this Christmas.
LISTEN TO AN EXCERPT:
MY REVIEW:
Hot Winter Nights
by
Jill Shalvis
My rating:
5 of 5 stars
Hot Winter Nights by Jill Shalvis is a 2018 Avon publication.
Merry Elfing Christmas!
In this epic return of the Heartbreaker Bay series, readers are finally treated to Molly Malone's very own story!
Molly works as an office manager at Hunt Investigations, but longs to join the investigative team. Her boss and over protective brother, Joe, don't feel she's quite ready for field work, but when she's approached by a couple of older ladies who think they're onto a 'Bad Santa', she's the only one who takes them seriously. Realizing Molly will follow up on the case, even if she isn't supposed to, Lucas, her secret crush, and her brother's best friend, is assigned to be her partner.
Meanwhile, after a night of drinking, Lucas wakes up in bed with Molly and fears the worst. If Joe finds out he slept with his sister, he'll be swimming with the fishes in San Francisco Bay. But, he doesn't remember anything about their night together, so Molly just let him stew in his misery, refusing to tell him if they did- or didn't.
As their case heats up, so does their relationship- which may be more dangerous than the possible mob connected Santa they are tailing.
Molly's backstory is painfully heartbreaking. We know her dreams were shattered, and she bears physical and emotional scars. But, Lucas has also suffered some seriously heartbreaking losses, and feels he is not the type guy Molly deserves. Yet, they can't seem to keep their hands off one another, and struggle to keep their 'hot winter nights' a secret from their colleagues.
I've been dying to read Molly's story, and I also wanted her to have a really special one, because after everything she's gone through, it was about time she caught a break. Thankfully, the Christmas antics, and the screwball case she takes on, created the perfect backdrop for a sizzling hot romance with the guy Molly has fantasized over for a while.
The banter is top notch- quick, sharp, and so funny! But, the two damaged souls have a lot of personal baggage hanging around which makes it hard for them to lower their defenses. Both of them fight off 'the feels', but they were no match for the power of love and the magic of the holiday season. Shalvis did right by Molly and Lucas with this story, making it an excellent addition to a fine series.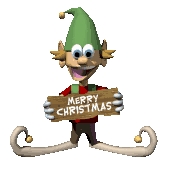 GET YOUR COPY HERE:
https://www.amazon.com/Hot-Winter-Nights-Heartbreaker-Novel/dp/0062741829/
https://www.barnesandnoble.com/w/hot-winter-nights-jill-shalvis/1127949172
ABOUT THE AUTHOR:
New York Times
bestselling author Jill Shalvis lives in a small town in the Sierras with her family and far too many assorted quirky characters. Any resemblance to the quirky characters in her books is, um, mostly coincidental.
Look for Jill's latest, LOST AND FOUND SISTERS on shelves and e-readers now, and get all her bestselling, award-winning books wherever romances are sold.
Visit Jill's website for a complete book list and daily blog detailing her city-girl-living-in-the-mountains adventures.
Connect with Jill on Facebook:
http://facebook.com/JillShalvis
Connect with Jill on Pinterest:
http://www.pinterest.com/jillshalvis
Connect with Jill on Tumblr:
http://jillshalvis.tumblr.com