ABOUT THE BOOK:
Never say never when it comes to love.
Greer Jones has made a real name for herself at the elegant matchmaking agency Two Love Lane. For a lot of reasons--including a past engagement she broke off--practical tech expert Greer is more interested in the business of love than the experience of it, but she can't help but covet a gorgeous wedding gown that's the prize in an upcoming cocktail-party contest. In a moment of brazen inspiration, Greer asks a handsome Brit she's only just met to accompany her to the party. He agrees--and Greer believes her date is a starving artist. Little does she know the truth. . .
Ford Smith, as he calls himself, is actually Stanford Elliott Wentworth Smythe, the Eighth Baron of Wickshire. Fresh off a breakup with a money-grubbing siren who deceived him all the way to the altar, Ford has no desire to fall in love--especially with Greer who, like the desired wedding gown, is beautiful but only skin-deep. But soon Ford realizes that there's more to Greer than meets the eye. Her professionalism is matched only by her passion for life and love. . .and, best of all, she has no idea that he's to the manor born. Could it be that true love is priceless after all?
READ AN EXCERPT:
MY REVIEW:
A Wedding At Two Love Lane
by
Kieran Kramer
My rating:
4 of 5 stars
A Wedding at Two Love Lane by Kieran Kramer is a 2018 St. Martin's Press publication.
If you are looking for a love match, Greer Jones, who operates Two Love Lane, a matchmaking service, is at your service. With only one exception, she has managed to find a match for all her clients. Yet, for Greer, helping others find love leaves little time to find her own Mr. Right. However, she is sure that someday she will meet the man of her dreams, so despite having no boyfriend, or fiancé, and okay, she's not even dating anyone, she still has her heart set on the wedding dress which is part of a local fundraising contest.
Enter, Ford Smith, an artist looking for his next model, who happens to be hiding out from a really awkward situation back in Britain, which is where he is from. Ford agrees to accompany Greer to the cocktail party and fundraiser and knows immediately she's the person he wants to paint. He then finds himself entangled in her quest to win the wedding dress, when it appears her lack of a fiancé could hurt her chances of winning the contest.
As Greer and Ford begin to spend more time together they find their light, flirty relationship becoming more serious, but both are in denial. The timing couldn't be worse for either of them.
But, love has its own timetable and for Greer it's now or never- but does Ford feel the same way?
This is a really cute and sweet contemporary romance full of quirky characters and oddly humorous and awkward situations that added to the story's charm. I wouldn't have thought a droll British aristocrat would be a good match for the vivacious Greer, but somehow the British manners complimented the southern charms of Charleston. South Carolina.
This story has a lot going on, and touches on various themes, one of which is to avoid settling for comfort and companionship when you can have everlasting true love instead. I also enjoyed the artistic threads with added a extra dollop of depth to Ford's understated stoicism.
Overall, I had a lot of fun with this story. It is very light, very easy to read, but I found myself completely enchanted with it!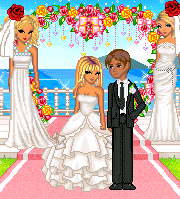 GET YOUR COPY HERE:
https://www.amazon.com/Wedding-At-Two-Love-Lane-ebook/dp/B072KF3BF6/
https://www.barnesandnoble.com/w/a-wedding-at-two-love-lane-kieran-kramer/1126245255
ABOUT THE AUTHOR:
USA Today bestselling author Kieran Kramer currently writes fun contemporary romance for St. Martin's Press. A former journalist and English teacher, Kieran's also a game show veteran, karaoke enthusiast, and general adventurer. She lives where she grew up-in the Lowcountry of South Carolina-with her family. Find her on Facebook, Pinterest, Twitter, and at https://kierankramer.com.