ABOUT THE BOOK:
BLOOD IS THICKER... Sometimes a unique talent is inherited—and such is the case for Trouble, son of Familiar the black cat detective. Trouble's rather indolent life in the sleepy town of Wetumpka, Alabama is upended when a serial killer arrives on the scene. Trouble begins to apply the skills he learned from his dad and his hero, Sherlock Holmes.
When local bookseller Tammy Lynn is attacked at the site of an impact crater, Trouble realizes he must protect his human and solve the mystery of the Silk Stocking Killer.
Aiden Waters, a local deputy, has tracked the SSK to Wetumpka. Since his wife's murder, Aiden won't risk romance, but when Tammy is endangered, everything changes. Especially their hearts.
READ AN EXCERPT:
MY REVIEW:
Familiar Trouble
by
Carolyn Haines
My rating:
4 of 5 stars
Familiar Trouble by Carolyn Haines is a 2017 KaliOka Press publication.
I can't tell you how excited I am about the return of the 'Familiar' series!!
Tammy, a bookseller, has deep ties in Wetumpka, Alabama. Small town life suits her best, but even small towns are not immune to crimes… even murder. However, Wetumpka is about to experience a highly unusual wave of murders when it appears the 'Silk Stocking Killer' has chosen to settle down in the small town.
When Tammy and her 'British' cat, Trouble, discover the body of a woman, the local deputy, Aiden Waters is on the case.
Aiden and Tammy discover they have a simmering connection between them, but Aiden is a man on a mission, determined to find the 'SSK' no matter how often he must relocate, which means he can't settle down until the murderer is caught, and that kind of throws a wet blanket on their romance.
As the bodies begin piling up, it becomes clear that Tammy could be in danger, which brings out 'Trouble' and Aiden's protectiveness, while Tammy does a little amateur sleuthing.
Will they find the killer before Tammy becomes his next victim?
Many of you remember the 'Familiar' series written by 'Caroline Burnes' which began in the 1990's. The romantic suspense series featured a cat named 'Familiar' who has uncanny detective skills. The long running series ended several years ago, but several of the books, are being released in digital format and are now available in the Kindle store. It's been a long time since I read a book from that series, but I do remember I enjoyed them a lot and it will be fun to read them again. If you like this book, you might enjoy the original series as well.
However, this book in the beginning of a new series, a spin off, or 'the next generation', if you will, featuring 'Familiar's' son, 'Trouble.' 'Trouble' has inherited his dad's detecting skills and after helping protect Tammy and solve the case, he is ready to use those skills full time, taking on cases as they come.
This is a wonderful start to what I hope will be another long running romantic suspense/ cozy mystery series. This story was very well rounded, with a well plotted,
twisty
, mystery coupled with a nice romantic element and the shout out to cat lovers everywhere, with 'Trouble' developing his newly discovered detecting skills. The smart, black cat, often steals the show, with his running monologue that is often hilarious, but always heartfelt.
As an animal lover, I am drawn to books that feature pets and animals. I do, however, like it to stay on the plausible side of things, if at all possible. This book gives 'Trouble' a wonderfully delightful disposition and personality, and because I know cats can do incredible things for their humans, I enjoyed the whimsical quality, 'Trouble' brought to the story, and I believed in his incredible talent and loved his loyalty.
The human characters were okay, too. LOL! No, seriously, I really loved seeing Tammy's character growth, and was happy she is comfortable in her own skin now, unafraid of trusting people, and can find peace and contentment no matter what the future holds.
If you enjoy romantic suspense, cozy mysteries, or books that feature pets and animals, I really think you will enjoy this one!!
I can't wait to see what adventure await 'Trouble' in the future!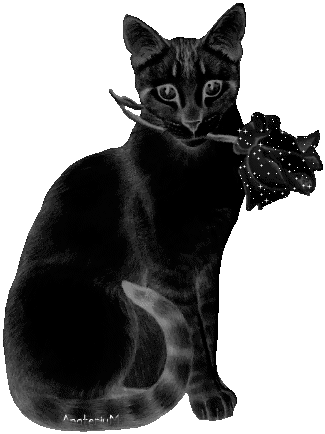 GET YOUR COPY HERE:
https://www.amazon.com/Familiar-Trouble-Legacy-Book-ebook/dp/B072MPCVV2/
https://www.barnesandnoble.com/w/familiar-trouble-carolyn-haines/1126715726
ABOUT THE AUTHOR:
Carolyn Haines is the author of eighteen novels, including the acclaimed Sarah Booth Delaney mystery series. She was honored with the prestigious 2009 Richard Wright Award for Literary Excellence. Haines was also 2010 recipient of the Harper Lee Award. Born and raised in Mississippi, she now lives in Alabama on a farm with more dogs, cats, and horses than she can possibly keep track of!