ABOUT THE BOOK:
WHEN DARIUS BRAVO WANTS SOMETHING…
…he usually gets it. And the powerhouse CEO has wanted Ava Malloy since he was a Justice Creek High senior. Darius is already adored by one Malloy: Ava's spirited daughter. Helping Sylvie and her local Blueberry troop build dollhouses for needy kids is a worthy cause that's bringing him closer to the widowed single mom. Imagine his surprise when the usually unapproachable Ava starts flirting and making her romantic intentions crystal clear!
With one condition.
A holiday fling with the man Ava has always found irresistibly attractive is a thrilling way to ring in the New Year. She can't promise Darius the future—one devastating heartbreak in a lifetime is enough. But Ava underestimates his staying power. And what about her own secret heart's desire? A Bravo under the mistletoe
and in her arms
forever!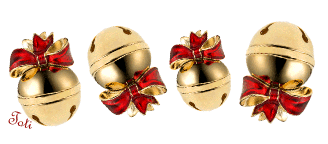 MY REVIEW:
A Bravo for Christmas
by
Christine Rimmer
My rating:
4 of 5 stars
A Bravo for Christmas by Christine Rimmer is a 2016 Harlequin Special Edition publication.
A Christmas dare?
Darius Bravo, a popular football player in high school, was always asking Ava out, but the responsible, sensible, and cautious Ava always declined.
Now, Ava is widowed with a young daughter, Sylvia, to think of, but her attraction to Darius never fully waned. In fact, he's played a starring role in her fantasies for a while. But, with the holidays approaching, Ava's loneliness is stronger than usual, prompting her to suggest a holiday fling that would only last until New Years.
Darius plays along, but refuses to allow Ava to focus only on the physical contact she's seeking. He sets a slower pace, forces Ava to get to know him better, spend time with him, and even reaches out to Sylvia too, in hopes of convincing Ava to give their relationship a chance.
Can Darius win Ava over by Christmas?
Darius is a terrific guy, and I loved how
good
he was with Sylvia and how hard he worked to win
Ava's heart
.
Ava is a little complicated and I wasn't sure how to feel about her family. I understood, but then again, I struggled with it, too, the same way Ava did.
Thankfully, Ava finds peace and healing and her feelings for Darius was a catalyst for that, I think.
So, despite their relationship starting out based solely on a physical attraction, it deepens into something much more and gives everyone involved a chance for a wonderful Christmas and a happily ever after.
If you are looking for a sweet, but sexy, story with just the right amount of holiday
feels
, look no further.
GET YOUR COPY HERE:
https://www.amazon.com/Bravo-Christmas-Bravos-Justice-Creek/dp/0373650957/
http://www.barnesandnoble.com/w/a-bravo-for-christmas-christine-rimmer/1123670957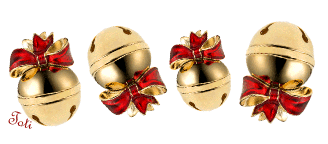 ABOUT THE AUTHOR:
New York Times bestselling author Christine Rimmer has written more than one hundred contemporary romances for Harlequin Books. She has won Romantic Times BOOKreview's Reviewer's Choice Award for best Silhouette Special Edition. She has been nominated seven times for the Romance Writers of America's prestigious RITA award and five times for Romantic Times Series Storyteller of the Year.
A California native who first longed to be an actress, Christine earned her theater degree from California State, Sacramento and then went to New York to study acting. Later, she moved to Southern California, where she began her writing career with short stories, plays, and poems. Her poems and short stories were published in a number of small literary journals. Her plays were produced at The Back Alley and Group Theaters in Southern California and have been published by Dramatists Play Service and West Coast Plays.
She now lives in Oregon with her family and two very contented cats named Tom and Ed.