ABOUT THE BOOK:
Sex and the City meets The Wedding Planner in The Wedding Belles, a contemporary and witty romance series about three high-powered New York City women who can plan any wedding—but their own.

Alexis Morgan has spent the past six years devoted to turning her tiny start-up into Manhattan's premiere wedding planning company, The Wedding Belles. Now that her business is thriving, it's time to turn towards her much neglected personal life, and Alexis approaches her relationships like she does everything else: with a plan. Not a part of that plan is Logan Harris, the silent partner in the Belles, and the one person who's been there for her since the very beginning. But Alexis needs someone fun, and Logan's all business, all the time—except when a late night at the office ends with an unexpected kiss that leaves the usually cool and together Alexis reeling.

Logan has lusted after Alexis since the day he walked into the tiny Harlem apartment that used to double as her office. But the ambitious wedding planner has always been untouchable...until now. Alexis has made it clear that she's on the dating market—and equally clear that he's not in the running. But when Alexis finds herself in need of a date for her sister's last minute wedding in Florida, Logan knows it's the perfect time to show Alexis that there's more to him than numbers and spreadsheets—and beneath the pinstripes and glasses lies a hot-blooded heartthrob. As Florida's sultry days turn into even hotter nights, Logan's out to convince Alexis that the fling of a lifetime could just maybe turn into forever...
READ A SAMPLE:

MY REVIEW:
To Love and to Cherish
by
Lauren Layne
My rating:
4 of 5 stars
To Love and to Cherish by Lauren Layne is a 2016 Pocket Books publication. I was provided a copy of this book as an XOXpert, the official street team of XOXO After Dark.
Enchanting cast of characters, poignant and deliciously sexy!!
Alexis has finally gotten her wedding planning business off and running and is basking in her success, when out of the blue her mother drops a bombshell on her, which has her contemplating the need to put a little effort into her own personal life now.
Logan, who is from across the pond, is here in America to build his own business interests. It's been nearly ten years since he became a silent partner in 'The Wedding Belles', and nearly ten years since he fell in love with Alexis Morgan. But, with his father pressuring him to return home, he must decide if he has a reason to stay in America.
Can he finally get Alexis to notice him? Will Alexis be able to risk her heart again?
I have a hard time getting through series from start to finish sometimes. The books have to be really special in order for me to seek them out and make a concerted effort to read them in order. This has been one of those series. I loved every single book in the Wedding Belles series and I'm very sad to see it end.
But, if it must come to a conclusion, at least it went out on a high note.
Ladies, I think you will fall head over heels for Logan, especially if you like a guy with a sexy accent. He stole my heart!!

Alexis is good at what she does professionally, but her personal life is dry as a bone. But, once her story comes out, it's understandable.
Her fear is almost paralyzing and her heart is still tender and raw despite the passage of time, but I did get frustrated with her because she let fear rule her heart, which could cost her that elusive happily ever after… plus she was breaking poor Logan's heart.
Grrr
!!
But, I seriously loved them both and enjoyed touching base with the characters from previous installments, as well.
Lauren Layne is an author I've followed for a while now, and with each new book, she gets better and better. This series, in particular, is super romantic and sensual, as well charming and witty, and superbly written.
Overall, I highly recommend this series to all lovers of romance!!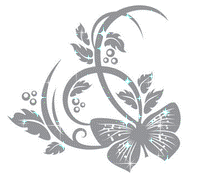 GET YOUR COPY HERE:
https://www.amazon.com/Love-Cherish-Wedding-Belles-Book-ebook/dp/B01CO3476I/
http://www.barnesandnoble.com/w/to-love-and-to-cherish-lauren-layne/1123497062

ABOUT THE AUTHOR:
Lauren Layne
is the
USA Today
bestselling author of more than a dozen romantic comedies. She lives in New York City with her husband (who was her high school sweetheart--cute, right?!) and plus-sized Pomeranian.
In 2011, she ditched her corporate career in Seattle to pursue a full-time writing career in Manhattan, and never looked back.
In her ideal world, every stiletto-wearing, Kate Spade wielding woman would carry a Kindle stocked with Lauren Layne books.