ABOUT THE BOOK:
New York Times
bestselling author Jill Shalvis returns to Heartbreaker Bay with a fun and festive holiday novella!
It's Christmas Eve and Rory Andrews is desperate to get home to the family she hasn't seen in years. Problem is, her only ride to Lake Tahoe comes in the form of the annoyingly handsome Max Stranton, and his big, goofy, lovable dog Carl.
Hours stuck in a truck with the dead sexy Max sounds like a fate worse than death (not), but Rory's out of options. She's had a crush on Max since high school and she
knows
he's attracted to her, too. But they have history… and Max is the only one who knows why it went south.
They've done a good job of ignoring their chemistry so far, but a long road trip in a massive blizzard might be just what they need to face their past… and one steamy, snowy night is all it takes to bring Max and Rory together at last.
READ A SAMPLE:
MY REVIEW:
One Snowy Night
by
Jill Shalvis
My rating:
4 of 5 stars
One Snowy Night by Jill Shalvis is a 2016 Avon Impulse publication. I was provided a copy of this book by the publisher and Edelweiss in exchange for an honest review.
This Christmas novella features Rory, a character we have met in another installment of this series. After going through a pretty tough time at home and at school, Rory runs away from home, only to find life can be brutal out there on the streets.
Thankfully, Willa rescued Rory, but this Christmas, Rory is determined to make it back home to her family in time for Christmas. But, the only way she can get there is by hitching a ride with her old high school crush, Max, and his dog, Carl.
This is a cute story with a tiny bit of 'enemies to lovers 'and 'second chance love' rolled in together. There are a few laugh out loud moments and of course, as with most holiday themed stories, there is a little tug on the heartstrings, too.
I thought the characters showed real progress and proves that old adage about two sides to every story is true.
This story will make a nice addition to your holiday reading, plus you get to find out how Rory and Max got together.
Overall, this one is short, but sweet, and fans of the series will not want to miss this holiday bonus read.
GET YOUR COPY HERE:
https://www.amazon.com/One-Snowy-Night-Heartbreaker-Christmas/dp/0062463578/
http://www.barnesandnoble.com/w/one-snowy-night-jill-shalvis/1124296729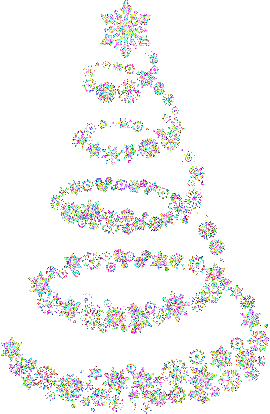 ABOUT THE AUTHOR: