ABOUT THE BOOK:
V.C. Andrews has enthralled millions with her suspenseful, gothic family sagas, including the bestselling Dollanganger series that began with Flowers in the Attic. Now, one of her strangest, most beloved classics My Sweet Audrina—a haunting story of love and deceit, innocence and betrayal, and the suffocating power of parental love—is soon to be a major Lifetime movie event.

The idea of her sister hovered above them all.

Audrina fiercely desired to be as good as her sister. She knew her father could not love her as he loved that other girl, for her sister was so special, so perfect—and dead.

Upstairs in a locked room awaited her sister's clothes and dolls, her animals and games—and her sacred rocking chair. Now Audrina will rock and rock and rock to reclaim all of her gone sister's special gifts.

And then finally she'll learn the secrets everyone else knows but her.
READ AN EXCERPT:
WATCH LIFETIME MOVIE TRAILER:
MY REVIEW:
My Sweet Audrina
by
V.C. Andrews
My rating:
4 of 5 stars
My Sweet Audrina by V.C. Andrews is a 2016 Pocket Books publication. I was provided a copy of this book by the publisher as an XOXpert, the official street team of XOXO After Dark.
Many rabid fans of V.C Andrews describe these books as a guilty pleasure, gobbling them up at the speed of light and sound. Recently, with all the renewed interest in these books, I became curious about what is was that made these books so popular and what was the secret to their longevity.
As a teen I read 'Flowers in the Attic', as did nearly every girl in my school. But, while the book should have had my Gothic loving heart going pitter patter, I hated it, and vowed to never read another book by V.C. Andrews.
But, even after the death of V.C. Andrews, a ghost writer was commissioned to carry on her legacy, and carry on they did, to the tune of over twenty series/trilogies and several stand alone novels. Nearly all these books and series are well received with high ratings. The popularity of these books has led to big screen productions, and most recently to made for TV adaptations, prompting me to give this author and these books another look.
So, when asked to review this book, and the recently released, and much anticipated sequel, "Whitefern", I found myself feeling kind of excited. It seems this book is also the subject of a 'Lifetime' movie, so I was immensely curious and ready to dive into a Gothic Horror classic, which could, if I was ready to approach it with an open mind, turn me into a rabid fan, or it could remind me of why I refused to read this author for years on end.
So, which side did I come down on?
Strangely enough, this novel, which was originally published in 1982, is exactly what a 'modern' Gothic horror novel should be. The writer, (Andrew Neiderman), did an excellent job of picking up the original author's distinct cadence, in order to create an atmospheric tale of family secrets, lies, manipulations, and grotesqueries. I was sucked into the story from the very beginning, and ended up reading its over five hundred pages in one night.
Looking at it through distance and time, I have to say the pacing and mood is quite creepy, with a heavy atmosphere of foreboding hanging in the air, which works quite effectively, and kept me morbidly fascinated all the way through.
Audrina was her father's favorite, but she died, leaving him bereft. But, he was blessed with another daughter, also named Audrina, who lived in the shadow of her deceased sister, forced to channel her sister's spirit in order to help her father maintain the wealth and lifestyle that means more to him than all else. Also living under the same roof with Audrina and her parents, is her aunt and cousin, Vera.
The dynamic between the family is very odd, lurid, and extremely unhealthy for all concerned, but Audrina suffers more psychological abuse than any other family member, as she is treated as a fragile, sensitive girl unable to cope with the world at large, all while the accident prone Vera, taunts and teases her cruelly, as Audrina struggles to understand why her memory is full of holes and what secrets her family is keeping from her and why.
Rounding out the cast is a neighbor boy named Arden, who becomes Audrina's best friend and sole link to the outside world.
As the story progresses the reader is left to wonder about Audrina's memory gaps, about Vera's paternity, what really happened to the first Audrina, and the family's financial situation. Who do we trust? Who is telling the truth, who is lying? Will Audrina ever discover the mystery about herself and the first Audrina death?
Overall, this book is much more than I expected, and certainly does appeal to my Gothic fascination. While I had no trouble deciphering the great mystery, for the most part, I had no idea how it would all play out or come together in the end. I read furiously and frantically, racing to find out if Audrina would ever discover the truth and how she would deal with it.
The story is lurid, strange, dark, and oppressive, like many Gothic horror novels are, but the suspense comes more from a psychological approach, as the reader is drawn helplessly toward a truth we want to know, need to know, but dread the knowledge, all the same.
At the end of the day, I see why so many people consume these books so voraciously and I am really looking forward to read the long awaited sequel!
GET YOUR COPY HERE:
https://www.amazon.com/My-Sweet-Audrina-Book-ebook/dp/B004DI7TUE/
http://www.barnesandnoble.com/w/my-sweet-audrina-v-c-andrews/1100370822
https://play.google.com/store/books/details/V_C_Andrews_My_Sweet_Audrina
DON'T MISS THE LONG ANTICPATED SEQUEL TO MY SWEET AUDRINA!
ABOUT THE BOOK:
The long-awaited sequel to My Sweet Audrina, one of V.C. Andrews's strangest, most beloved books—and now a Lifetime movie! Whitefern swallowed Audrina's childhood—and now the sprawling Victorian mansion threatens her adult life too…

Audrina remembers a better time, when her husband, Arden, was a young man with a heart filled with devotion for her. He didn't used to be this ambitious, expansive…this cruel. But then, the death of Audina's father changed a great many things.
When the reading of her father's will reveals that Audrina herself will control fifty-one percent of the family brokerage—the halls of Whitefern again don't feel safe. Arden's protestations become frantic, nearly violent. And while Audrina didn't anticipate running the family business, she's curious to do so. And she can't help but wonder what had made her father change his will at the last minute? What did he know about Arden that she didn't?
Trapped in the middle of it all: her fragile, simple sister—the beautiful, trusting Sylvia. Audrina promised her father she'd watch over the young woman. But after years of relative quiet, the dark days of Whitefern may have returned.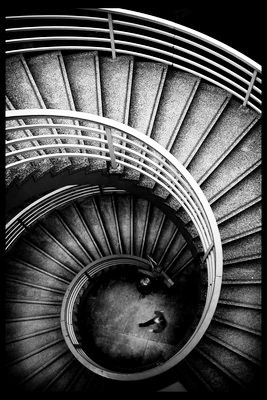 a Rafflecopter giveaway
ABOUT THE AUTHOR:
Andrew Neiderman was born in Brooklyn. His family moved to the Catskills of New York when he was an infant. He is a graduate of State University of Albany where he received his Masters in English. He taught at Fallsburg High School for 23 years before leaving to pursue a career as a novelist and screenwriter. As a teacher, he served as department chairman, faculty president, county teachers association president, director of dramatics and wrestling coach. He has been married for forty-four years to the former Diane Wilson of Fallsburg and they have two children, Melissa, a teacher at the Palm Valley School in Rancho Mirage, California, and Erik, a private commercial jet pilot. The Neidermans have three grandchildren.
Currently Mr. Neiderman is working on the stage musical version of THE DEVIL'S ADVOCATE with the Mclean-Williams Management agency in London. Aleandra McLean-Williams is the agent in charge and can be reached at
www.mclean-williams.com
.
One of the most popular authors of all time, V.C. Andrews has been a bestselling phenomenon since the publication of her spellbinding classic Flowers in the Attic. That blockbuster novel began her renowned Dollanganger family saga, which includes Petals on the Wind, If There Be Thorns, Seeds of Yesterday, and Garden of Shadows. Since then, readers have been captivated by more than fifty novels in V.C. Andrews' bestselling series. The thrilling new series featuring the March family continues with Scattered Leaves, forthcoming from Pocket Books. V.C. Andrews' novels have sold more than one hundred million copies and have been translated into sixteen foreign languages.