ABOUT THE BOOK:
For readers of Kristin Hannah and Jodi Picoult comes a powerful, emotionally complex story of love, loss, the pain of the past—and the promise of the future.
Sometimes the greatest dream starts with the smallest element. A single cell, joining with another. And then dividing. And just like that, the world changes.
Annie Harlow knows how lucky she is. The producer of a popular television cooking show, she loves her handsome husband and the beautiful Manhattan home they share. And now, she's pregnant with their first child.
But in an instant, her life is shattered. And when Annie awakes from a year-long coma, she discovers that time isn't the only thing she's lost.
Grieving and wounded, Annie retreats to her old family home in Switchback, Vermont, a maple farm generations old. There, surrounded by her free-spirited brother, their divorced mother, and four young nieces and nephews, Annie slowly emerges into a world she left behind years ago: the town where she grew up, the people she knew before, the high-school boyfriend turned ex-cop. And with the discovery of a cookbook her grandmother wrote in the distant past, Annie unearths an age-old mystery that might prove the salvation of the family farm.
Family Tree
is the story of one woman's triumph over betrayal, and how she eventually comes to terms with her past. It is the story of joys unrealized and opportunities regained. Complex, clear-eyed and big-hearted, funny, sad, and wise, it is a novel to cherish and to remember.
SUSAN WIGGS INTRODUCES NEW SERIES AND SHARES A RECIPE:
MY REVIEW:
Family Tree
by
Susan Wiggs
My rating:
4 of 5 stars
The Family Tree by Susan Wiggs is a 2016 William Morrow publication. I was provided a copy of this book by the publisher in exchange for an honest review.
I love stories like this one!
Life is full of errors in judgement, missed opportunities, and the fateful events that upend all our carefully constructed plans. Yet, sometimes those mistakes, those diversions, and forks in the road can lead back to the path we originally started out on and we realize we are exactly where we should be, where we want to be, in the place we belonged all along, with the person we were meant to be with, like coming full circle. But, we must be able to recognize it, accept it, work for it, and make it happen, which can mean a lot of soul searching and compromise.
Annie Rush, from Switchback, Vermont knew what she wanted to do, and be, from a very young age. Her love for cooking comes from a close relationship to her Gran. She always knew her life's work would evolve around food and cooking, in one way or another.
When her father, who was never keen on running a Maple syrup farm, leaves his family to embark on his own adventure, it has a profound effect on Annie. But, she has her mom, her brother, and her beloved Gran, and then she meets Fletcher, the new boy in town.
Fletcher works with Annie's brother, and has somehow managed to achieve a 'bad boy' reputation that has Annie's mother very concerned.
Although Annie wanted to stay in Switchback with Fletcher, she honors her mother's wishes to attend college, with Fletcher's blessing and encouragement, always intending to return.
However, fate, as we all know too well, can be fickle, and so decides to deal Annie and Fletcher a few cruel twists.
Now, years later…
Annie and her husband Martin have a wildly successful cooking show, and Annie has just discovered she is about to be a mom. But a horrific on-set accident will erase an entire year from Annie's life. She wakes up to discover she is back home in Vermont, that the life she once knew is over, and she must start all over again, from scratch.
Will Annie make the same mistakes all over again? Will fate lighten up and allow the stars to align just right this time for Annie and Fletcher?
Some people feel as though this book would make a nice 'book club' read, and as I write this review, I would have to agree.
Every character exhibited selfishness as one point or another. Fletcher, and Annie made terrible mistakes, compounded by life's curveballs, resulting in heartbreaking consequences.
Fletcher is somewhat immovable, stubborn, and tended to put others needs before Annie's. Annie, was so distraught by what she had lost, she focused too hard on trying to get back some of what was stolen from her, once more putting her career in front of everything else, including Fletcher.
The secondary characters, were also instrumental in creating the circumstances that lead to Annie and Fletcher's romance going off course, and Annie's parents realize they made some grievous errors in their own marriage, that effected Annie and each other.
The events that unfold, as horrible as they seemed at the time, gave Annie and Fletcher one last chance to grab what fate, and poor choices, stole from them in the past. As with many of Susan Wiggs' novels, I laughed, cried, got angry at the characters, yelled at them, then forgave them, gave them a group hug, and then I wiped away a happy tear knowing they all lived happily ever after.
These types of books are just like comfort food for me. Cooking, food, family, love and romance is always a great cure for whatever ails you. It's the kind of story that leaves you feeling all warm and fuzzy, content, and maybe even a little proud of the characters and all they learned and how well they turned out.
Overall, this is a wonderful story, sure to warm your heart.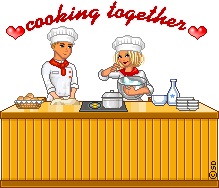 GET YOUR COPY HERE:
https://www.amazon.com/Family-Tree-Novel-Susan-Wiggs-ebook/dp/B01825C50W/
http://www.barnesandnoble.com/w/family-tree-susan-wiggs/1122784942