ABOUT THE BOOK
New York Times bestselling author Wendy Corsi Staub returns to Mundy's Landing—a small town where bygone bloodshed has become big business.
Hair neatly braided, hands serenely clasped, eyes closed, the young woman appeared to be sound asleep. But the peaceful tableau was a madman's handiwork. Beneath the covers, her white nightgown was spattered with blood. At daybreak, a horrified family would discover her corpse tucked into their guest room. The cunning killer would strike again . . . and again . . . before vanishing into the mists of time.

A century ago, the Sleeping Beauty Murders terrified picturesque Mundy's Landing. The victims, like the killer, were never identified. Now, on the hundredth anniversary, the Historical Society's annual "Mundypalooza" offers a hefty reward for solving the notorious case.

Annabelle Bingham, living in one of the three Murder Houses, can't escape the feeling that her family is being watched—and not just by news crews and amateur sleuths. She's right. Having unearthed the startling truth behind the horrific crimes, a copycat killer is about to reenact them—beneath the mansard roof of Annabelle's dream home . . .
MY REVIEW:
Blue Moon
by
Wendy Corsi Staub
My rating:
4 of 5 stars
Blue Moon by Wendy Corsi Staub is a 2016 William Morrow publication. I was provided a copy of this book by the publisher and Netgalley in exchange for an honest review.
As the one- hundred- year anniversary of the "Sleeping Beauty Killer' murders approaches, Mundy's Landing is gearing up for the annual 'Mundypalooza', where amateur sleuths and crime enthusiast flood into the community determined to solve the cold case. If someone actually does solve the century old murder, there will be a nice cash prize awarded to them.
For locals, this annual event is a pain, but for Annabelle Bingham it is especially annoying. She and her family live in one of the houses where the 'SBK' deposited one of his victims, all those years ago, which means her home has been dubbed 'a murder house'. It also means all those SBK fanatics have been circling by her home and gawking. But, on a couple of occasions she has sensed someone lurking on the property, and she's not convinced it is one of the SBK crime solvers.
If that weren't bad enough, Annabelle is dealing with everyday stress, such as serious money problems, DIY home renovations, and a son with a severe anxiety disorder.
However, when Annabelle makes an interesting discovery in her home, one that could actually be a clue to solving the SBK mystery, she is cautiously optimistic, hoping she could solve the case and help her family's dire financial situation in the process.
But, what she doesn't know, is that there is a killer lurking in Mundy's landing who is also very interested in the SBK murders and in her house specifically, and she could be his next victim.
I really liked the first book in this series- "Blood Red", and couldn't wait to dive into this second installment.
But, things got off to such a slow start, I was afraid this book might be suffering from 'second book syndrome". However, my patience paid off as the story finally found its groove and turned out to be a pretty solid mystery/ thriller, after all.
The killer keeps a 'case file' and the reader is able to access his thoughts and actions, but we are left totally in the dark about his identity. The reader is also able to read excerpts from the SBK's journal, which coincide with the current kidnapping and murder spree. These musings are very disturbing and really creepy.
The best part for me was learning more about the 'Sleeping Beauty Killer" and the lurid details of that ancient crime, but this information is not revealed until quite late in the story, but was very absorbing and quite shocking.
The present day crime spree is a bit of a sleeper, and the pacing was just a little bit off kilter this time around, and the suspense was muted in comparison to the first book, at least in the beginning, but at the end of the day, the conclusion more than made up for any imbalances, and I was thrilled by the unlikely hero of the story, which made my day!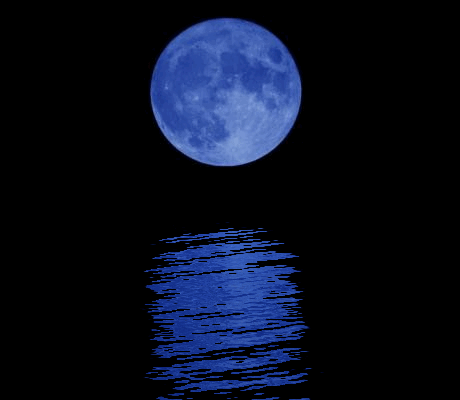 GET YOUR COPY HERE:
https://www.amazon.com/Blue-Moon-Mundys-Landing-Book/dp/0062349759
http://www.barnesandnoble.com/w/blue-moon-wendy-corsi-staub/1122926670
MORE BOOKS IN THE MUNDY'S LANDING SERIES:
ABOUT THE BOOK:
From New York Times bestselling author Wendy Corsi Staub comes the first in a terrifying new series set in a small town with a sinister secret
The razor's gleaming blade slices effortlessly through skin and tendon, and he relishes the final anguished moments of his prey. There's only one thing he prizes more: their long, silken strands of red hair. But these women are merely stand-ins . . . a prelude to his ultimate victim.
Nestled in New York's Hudson Valley, Mundy's Landing is famous for its picturesque setting—and for a century-old string of gruesome unsolved murders. Rowan returned to her hometown years ago, fleeing a momentary mistake that could have destroyed her family. Life is good here. Peaceful. Until an anonymous gift brings Rowan's fears to life again.
The town's violent history was just the beginning. Soon everyone in Mundy's Landing will know that the past cannot be forgotten or forgiven—not until every sin has been paid for, in blood.
MY REVIEW:
Blood Red
by
Wendy Corsi Staub
My rating:
4 of 5 stars
Blood Red by Wendy Corsi Staub is a 2015 William Morrow publication. I was provided a copy of this book by the publisher and Edelweiss in exchange for an honest review.
Blood Red gets the new 'Mundy's Landing' series off to a great start with a psychological toned thriller that kept me glued to the pages from the first chapter to the last.
Mundy's Landing is known by many as the setting for one the most puzzling unsolved mysteries of all time… The Sleeping Beauty Murders. There is even a museum of sorts, and every year amateur sleuths and crime buffs descend upon the town hoping to solve the mystery.
Otherwise Mundy's Landing is a picturesque and peaceful place to live… until now.
Fourteen years ago, when her husband, Jake, was often working away from home, Rowan became close to her neighbor, Rick, a stay at home dad. One fateful day, the friendship nearly became a lot more, but Rowan was saved from making a monumental mistake by a batch of burning cookies and a smoke alarm.
Crisis averted, Rowan puts Rick out of her mind, and over the years learned she had adult ADHD, after her third child was diagnosed with the disorder. Now taking medication to control her impulsiveness, Rowan has settled into a normal, healthy life, teaching fourth grade and raising her children.
But, when a strange package arrives, with fourteen burned cookies inside, wrapped in a newspaper dated fourteen years ago, to the very day she and Rick nearly went too far, Rowan's peaceful, mundane life is turned upside down.
There are several threads working at once here and all three are tense and upsetting. There is someone out there taunting Rowan, and that same person may be kidnapping and murdering other women, while Rowan struggles with trying to find out who is taunting her and why. We also follow Rowan's son, who has a crush on a girl that could become the killer's next victim.
I got so caught up in Rowan's guilt, regret, and fear of discovery, that I sometimes forgot the real danger that lurked under the surface. Rowan was a potential victim, and in grave danger, but I occasionally lost sight of that due to her extreme distress over being found out and having her whole life upended.
But, I was also very curious about who was sending her these little packages and why it took them fourteen years to make a move. Was it Rick? Or one of the few people Rowan had confided in? Or someone Rick told? Or… Jake?
The reader has access to the killer's inner thoughts, but we don't know how he is connected to the players involved in this cat and mouse game, but we do know he has an affinity for redheads. In addition, we know before anyone else what he's planning, but must sit by helplessly, as events unfold.
This is a crafty thriller, with outstanding pacing, bringing all the elements together, with a huge crescendo, that left me feeling like I had survived a harrowing situation myself.
While this story is most assuredly taut with suspense and mystery, it's also a bit of a cautionary tale. Secrets and lies usually refuse to stay buried and will eventually find you out and the consequences could be deadly…
Overall, if this book is any indication, this series will be one to watch for.
GET YOUR COPY HERE:
https://www.amazon.com/Blood-Red-Mundys-Landing-Book/dp/0062349732
http://www.barnesandnoble.com/w/blood-red-wendy-corsi-staub/1120999078
ABOUT THE AUTHOR:
New York Times bestseller Wendy Corsi Staub is the award-winning author of more than seventy-five published novels and has sold more than four million books worldwide. Under her own name, Wendy achieved New York Times bestselling status with her single title psychological suspense novels. Those novels and the women's fiction she writes under the pseudonym Wendy Markham also frequently appeared on the USA Today, Barnes and Noble Top Ten, and Bookscan bestseller lists.
Wendy's latest suspense novels for HarperCollins are linked by the theme of the predatory dangers of social media and include THE GOOD SISTER (October 2013), which has been optioned for television, as well as the prequel novella, COLD HEARTED, for the USA TODAY bestseller, THE PERFECT STRANGER (July 2014) and her current release, THE BLACK WIDOW (March 2015). Later in 2015, Wendy will release the first book of two new series: BLOOD RED, from the MUNDY'S LANDING trilogy (September 2015/HarperCollins) and NINE LIVES: A LILY DALE MYSTERY from Crooked Lane Books (October 2015).
In 2013, she concluded a bestselling, award-winning trilogy that was launched by HarperCollins in September 2012 with NIGHTWATCHER, which won the 2013 Westchester Library Association Washington Irving Prize for Fiction. It was followed in October by the New York Times bestselling SLEEPWALKER, which went on to become a finalist for the prestigious Simon and Schuster Mary Higgins Clark Award presented at the Mystery Writers of America Edgars Symposium in April 2013. The trilogy's final title, SHADOWKILLER, was released in February 2013.
Wendy's thriller LIVE TO TELL (Avon Books, March 2010) received a starred review in Publishers Weekly and was also a finalist at the 2011 Mystery Writers of America Edgar Awards for the Mary Higgins Clark Award. The sequel, SCARED TO DEATH, (Avon Books, January 2011) was honored with the WLA Washington Irving Prize for Fiction and the trilogy concluded with the bestseller HELL TO PAY (Avon Books, October 2011).
Wendy's backlist of New York Times/USA Today bestsellers and award winners include such titles as DEAD BEFORE DARK; DYING BREATH; DON'T SCREAM; THE FINAL VICTIM; LULLABY AND GOODNIGHT; KISS HER GOODBYE; SHE LOVES ME NOT; IN THE BLINK OF AN EYE; THE LAST TO KNOW; ALL THE WAY HOME; FADE TO BLACK; and DEARLY BELOVED.
She contributed a recipe to the March 2015 release of THE MYSTERY WRITERS OF AMERICA COOKBOOK as well as a short story, "My Father's Eyes," to the FIRST THRILLS anthology edited by Lee Child (Forge, June 2010).
As "Wendy Markham," her 2005 romance, HELLO, IT'S ME was made into a television movie by the Hallmark Channel and will air in September 2015.
Markham's most recent title, THE BEST GIFT, is a sequel to the acclaimed 2006 Christmas Time Travel romance, IF ONLY IN MY DREAMS (both from Signet)and available in both paperback and Kindle. IF ONLY IN MY DREAMS and THE BEST GIFT are now available as eBooks in the Amazon Kindle store. Other Wendy Markham titles include the innovative "SLIGHTLY" series from Red Dress Ink, as well as HELLO, IT'S ME; BRIDE MEETS GROOM; THE NINE MONTH PLAN; A THOROUGHLY MODERN PRINCESS; LOVE,SUBURBAN STYLE; and many others.
Wendy has also authored the beloved LILY DALE series for Young Adults with the individual titles of AWAKENING, BELIEVING, CONNECTING and DISCOVERING. She has also written a series about a group of teen angels for Middle Grade that will re-release soon as Ebooks.
Wendy won the 2008 RT Award for Career Achievement in Suspense and the 2007 RWA-NYC Golden Apple Award for Lifetime Achievement. A proud recipient of the RWA Rita award, she has also been honored five times with the Westchester Library Association's Washington Irving Prize for Fiction and was recognized as one of WLA's Millennial Authors in 2000.
CONNECT WITH WENDY
https://twitter.com/WendyCorsiStaub