ABOUT THE BOOK:
Choose the one guy you can't have . . .

As captain of a San Francisco Bay tour boat, Pru can handle rough seas—the hard part is life on dry land. Pru loves her new apartment and her neighbors; problem is, she's in danger of stumbling into love with Mr. Right for Anybody But Her.

Fall for him—hard . . .

Pub owner Finn O'Riley is six-foot-plus of hard-working hottie who always makes time for his friends. When Pru becomes one of them, she discovers how amazing it feels to be on the receiving end of that deep green gaze. But when a freak accident involving darts (don't ask) leads to shirtless first aid, things rush way past the friend zone. Fast.

And then tell him the truth.

Pru only wants Finn to be happy; it's what she wishes for at the historic fountain that's supposed to grant her heart's desire. But wanting him for herself is a different story—because Pru's been keeping a secret that could change everything. . . .
MY REVIEW:
Sweet Little Lies
by
Jill Shalvis
My rating:
4 of 5 stars
Sweet Little Lies by Jill Shalvis is a 2016 Avon publication. I received a copy of this book by the publisher and Edelweiss in exchange for an honest review.
It's always fun to escape into a Jill Shalvis romance novel, so I'm super excited about getting in on the ground floor of her latest series.
Pru is the captain of a charter boat service giving tours in the San Francisco area when she meets Finn, a local pub owner. Although Pru has given up on unicorns, wishing wells, and fairytales, there is a spark between the couple from the get-go, but Pru knows a little bit more about Finn than she is letting on. The longer she waits to tell Finn about her dark past and the crushing guilt she carries, the harder it becomes to confess. As their relationship progresses, all of Pru's well- meaning intentions backfire on her as she falls hopelessly in love with Finn. But, someday the truth will have to come out and there is no doubt it will be a deal breaker for Finn. It looks like Pru and Finn are doomed to be star crossed lovers…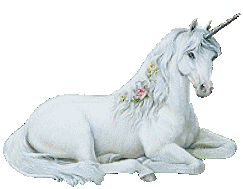 Anytime I read a novel with this type of storyline, I squirm and fidget all the way through it, feeling like I really am sitting on pins and needles, nervous with anxious anticipation, knowing it is only a matter of time before the sleeping volcano erupts, and there will be casualties.
Finn's story is tragic on the surface, but it is also a situation that spurred his emotional growth and made him into an honorable, hardworking guy. I really, really liked Finn, and loved how his 'all work, and no play' lifestyle was turned on its head when he started spending time with Pru.
Pru's story is just plain sad. Not many people in this world would find the strength to fight their way out of their own pain and loss to try and right a wrong, even though it wasn't their fault in the first place. What she did was most admirable and selfless, but wow, she really did let the guilt consume her a little too much, and I thought perhaps her feelings of responsibility went just a little too far.
But, as saintly as she is, Pru is making a huge mistake with Finn, one that is not fair to him or to herself, and the reader must sit by helplessly as she falls deeper and deeper into the hole she has dug for herself.
What makes Jill Shalvis' novels stand out for me, is her perfect sense of timing. She tells an emotional story, but blends in laugh out loud humor in just at the right moment. Just when things get really tense or super emotional, she offsets the heaviness with something that has me giggling through my tears.
In many ways this story is trademark Jill Shalvis, a traditional style contemporary romance that appeals to romance lovers of all ages and stripes, that never gets old. But, this story has a different tone to it than many of her other novels, making it special and unique and gets this new series off to a wonderful start!
ONE SALE JUNE 28, 2016
PRE-ORDER YOUR COPY HERE:
https://www.amazon.com/Sweet-Little-Lies-Heartbreaker-Novel/dp/0062448021
https://www.amazon.com/s/?_encoding=UTF8&camp=1789
http://www.barnesandnoble.com/w/sweet-little-lies-jill-shalvis/1122749510
https://play.google.com/store/search?q=9780062448033
ABOUT THE AUTHOR: