ABOUT THE BOOK:
As an astrologer, Lady Azenor Dougall sadly realizes her stars are a danger to her beloved siblings and has banished herself from her Scots home. As the Malcolm family librarian, she dutifully creates zodiac charts for her often eccentric and mysterious relations—until the day she realizes a dire conjunction of planets spells a fatal threat in a distant branch of the family.

Lord Theophilus Ives, heir presumptive to the Marquess of Ashford, Earl of Ives and Wystan, is a dedicated astronomer who has perfected a telescope capable of seeing beyond Saturn's moons. Living in an all-male family that distrusts the women who regularly abandon them, Theo is undaunted by the tumult of his life—until the day the luscious Lady Azenor arrives to warn them that the marquess is in danger.

Can Aster, the Prophetess of Doom, convince a laughing disbeliever of peril? And what are the chances she can escape the fate her stars predict if she lingers too long in Lord Theo's enthralling company?
MY REVIEW:
Magic in the Stars
by
Patricia Rice
My rating:
4 of 5 stars
Magic in the Stars by Patricia Rice is a 2016 Book View Café publication. I was provided a copy of this book in exchange for an honest review.
Occasionally, a mood will strike me, and I will start to crave something unusual, fun, quirky, and most of all original. After reading a few darker toned novels, this book was exactly what I needed.
An astrologer and an astronomer? Well, stranger things have happened. Aster goes about predicting, based on her zodiac charts, dire gloom and doom, earning her the moniker of "The prophetess of doom". When she realizes the king and the Marquess of Ashford are in danger, she feels it is her duty to warn the family.
However, the only Ives brother around is Theo, the presumptive Marquess, and he basically shrugs off Aster's warnings. But, when Theo's brother, Duncan, barely survives a horrible accident, Theo wonders if perhaps he should take heed to Aster's charts, after all.

Suddenly burdened with all of Duncan's duties, Theo believes finding a wife to help him organize his estate and lands, a task he apparently can't seem to get a handle on, is just want he needs. So, he goes to Aster for advice, and she agrees to help him find a suitable match. But, this task proves to be a monumental undertaking, made even more difficult by Theo's wish to marry HER.
I actually, had a lot of fun with this story, enjoying the whimsical quality to it, and all the quirky characters, and of course of all those animals, especially the spaniels!!
However, I do have to be completely honest, and confess this book does have a few issues. There was a loss of control a few times, what with too many threads going on at once, and the burden of introducing the cast of characters we hope to follow as the series progresses, which made the story a tad too busy at times. This is a problem many 'first in a series' books grapple with, but usually by the third installment, the stories have become much more cohesive. So, even though it was a little uneven and rocky on occasion, I enjoyed it, and intend to proceed with the series.
Aster is more complex than one might think upon first glance. She believes she is doing the right thing for her family by staying away from them, and by avoiding marriage and children. She has resigned herself to this lot in life, dedicating her time to helping orphans and speaking out against child labor, and studying her charts. But, underneath her light, slightly flaky demeanor, is a sad person who believes herself responsible for every bad thing that happens to those closest to her.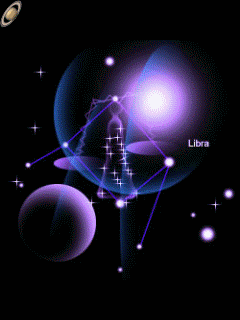 Theo, a socially awkward, introverted scientist, finds himself way out his element, having to deal with people and cows, and potential brides, and struggles mightily with the responsibilities that have been thrust upon him, but with Aster's help and advice he manages to get by. But, his biggest challenge is in convincing Aster she is not to blame for everything that goes wrong, and that the two of them belong together.
I loved Theo, his tenacity, his refusal to give up on Aster, no matter how exasperating she could be, and his common sense. He may seem a little unorthodox for a hero, but I thought he was pretty darned sexy. His determination solves the mystery of why his family has been so 'accident prone' and opens the door for Aster to make peace within herself.
If you are looking for a light, humorous, slightly quirky, historical romance, with a slight paranormal tint, something a little off the beaten path, with a zany cast of characters, then look no further. I for one found this one to be a refreshing reprieve from the standard historical romance we see far too many of today, and I applaud the author's very vivid imagination.
This series has a lot of potential, and I'm excited to see where it will go from here. I think Duncan deserves some face time so hopefully his story will be next.
GET YOUR COPY HERE:
http://www.amazon.com/Magic-Stars-Unexpected-Book-ebook/
ABOUT THE AUTHOR: