ABOUT THE BOOK:
Authors: Kelsey Browing & Nancy Naigle
Genre: Contemporary Romance, Women's Fiction
Series: A Granny Series Novella- (3.5)
Release Date: January 19, 2016
BOOK BLURB:
Take nothing for granted…

Serve and protect. That's what Sheriff Teague Castro promised the good people of Bartell County, Georgia. But when he reunites with his first love, his supporters suddenly wonder if he's too distracted to uphold his sworn commitment.

When Jenny buys an expensive house Teague could never afford on a sheriff's salary, small-town gossip runs wild. If he can't take care of his own family, is he fit to protect a whole county? Until his job is secure, Teague presses pause on his love life.

But when a crisis calls him to the front line, it triggers memories from a tragic case still haunting him. Only this time, Jenny's life is on the line, and the confrontation could quickly turn Teague's forever into never.

***A PICK YOUR PASSION Novella from Kelsey and Nancy – pick your passion level – sweet or heat as you enjoy the continuing romance of Sheriff Teague Castro and Jenny Cady. Let us know how you like the PYP feature by emailing PyP@TheGrannySeries.com.
MY REVIEW:
Come a Little Closer
by
Kelsey Browning
My rating:
5 of 5 stars
Come a Little Closer by Kelsey Browning and Nancy Naigle is a 2016 publication. I was provided a copy of this book in exchange for an honest review.
This book a novella length story in the Granny series featuring Jenny and Teague.
When Teague learns he could have a little competition for his job as sheriff, it shakes him out of his complacency, which is fine, but it also puts a kink in Jenny's long term plans, which creates a painful distance between them.
Will they be able to compromise or is their future in jeopardy?
At first it was a little comical when Teague realized he had some competition for his job. His ego is further bruised when Jenny buys a house without checking with him first. But, his attitude throws cold water all over their hot as fire relationship, creating some angst and tension between them. But, this troublesome development is offset by a self-defense class, which was… er.. Interesting.
Although this is a short story, it is fully developed with the gentle message that life can change on a dime. Even though small town life moves at a much slower pace, the crimes are mostly non-violent and easy to control, even small town law enforcement will have to face a dangerous or life threatening situation, sooner or later.
Teague will find his experiences in Houston on his mind again when he must use his sharpest skills right here in Bartell County, Georgia. So, this story has a little bit of a bite to it, but it is also really sweet, and funny, with an ending that had me whooping and cheering, but a little misty eyed too.
One unique thing to note about this novella, is the really cool feature called PYP, (Pick your own Passion), which includes a steamy love scene and a sweet scene, so that readers can enjoy the book according to their comfort level, or for what mood you happen to be in at the time. I like this idea and thank the authors for thinking of it.
The story is well written with a wonderful cast of characters that will have you wishing for more.
Overall, this was a very charming contemporary romance filled with humor, the joys and pains of relationships and small town living. I really enjoyed it and am looking forward to the next book in this series!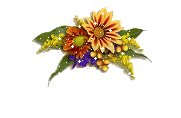 ON SALE TOMORROW- JANUARY 19TH OR PRE-ORDER TODAY!
http://www.amazon.com/Come-Little-Closer-Teague-Novella-ebook/dp/B017HGKDG0/ref
glitter-graphics.com
MORE BOOKS IN THIS SERIES:
ABOUT KELSEY BROWNING:
ABOUT NANCY NAIGLE:
Aside from writing she enjoys hunting for treasures in junk and antique shoppes, and getting crafty no matter what the medium from painting and digitizing embroidery designs, to weaving pine needle baskets.
A Virginia native, and spending most of her life in the Tidewater area, she now calls North Carolina home.