Dying To Sin
by
Stephen Booth
My rating:
4 of 5 stars
Dying to Sin by Stephen Booth is a May 2014 Witness Impulse publication. I was provided a copy of this book by the publisher and Edelweiss in exchange for an honest review.
An old Farmhouse with the odd name of Pity Farms is the scene of a very puzzling crime. Workers digging on the foundation discovered a preserved hand . This sets off a string of other gruesome discoveries on this out of the way farm where evidently someone has been getting away with murder for a long time. With the owners of the farm either dead or suffering from dementia, Cooper and Fry have their hands full. First of all the task of identifying the dead bodies and then trying to figure out who they need to interview especially since the these corpses have been buried awhile and the farm had hired many immigrants over the years who came and went frequently. To add more pressure it is the holiday season and Diane and Ben both seem to have a case of the Bah Humbugs.
Diane is feeling out of her element more than ever before while working this case. Her inability to fit into this small community has come to the attention of her superiors who have suggested to her she could be happier somewhere else. While she knows that and ask herself why she is wasting her time here when she could easily find a job working for the MET, having someone else point this out for her was painful.
This eighth installment in the Cooper and Fry series is a particularly difficult one. The owners of the farm are selling it and the sole survivor in the family is in a facility suffering from Alzheimer's. By all accounts two brothers lived together on the farm for years although they did not get along at all. One brother was a religious man and the other was very superstitious. Odd ducks for sure. But, there have been some rather disturbing occurrences on the farm in the past and the detective working the case back then seemed to have found his own way of handling things.
This book is a procedural which takes the reader through the entire investigation from start to finish showcasing good old fashioned police work. The office politics are bubbling over in background and we glimpse the personal lives of Cooper and Fry at times as well. I loved the forensic elements the author included. These details were very interesting, for example we are told how the pathologist might judge the age of a corpse. The odd goings on at that farm also showcases a terrible problem that seems to plague small community's worse than the big cities. This case reminds us that bucolic scenery can be a deadly illusion and crimes are more easily committed and hidden in this type of environment. But the same sins inflict the country folk as do the city folk, a lesson that will most likely have long term repercussions.
Sadly, Diane's future seems a little unsettled and she appears to be ready for a change in her career and perhaps in her personal life too. I felt like I could identify with Diane on many levels. I don't want to say anything that would hurt anyone's feelings , but having lived in a small town for many years, I still to this very day never found a niche for myself. Sometimes that is simply the case for those who are not born and raised in an area. Newcomers just don't get all the little inside jokes or the lingo or jargon or mindset and are never fully accepted. If someone is lucky enough to finally breakthrough they will admit it took them a great many years to do so.
I hope that this case and Diane's quick thinking that helped solve the murders and unravel an ongoing crime will give her some long overdue respect and she will be able to feel like she belongs, at least a little bit. Only time will tell.
Dark, atmospheric, moody, and suspenseful- I give this one 4 stars.
note: This book was published previously. This is a reissue by William Morrow's Witness Impulse imprint. This book is now available in digital format.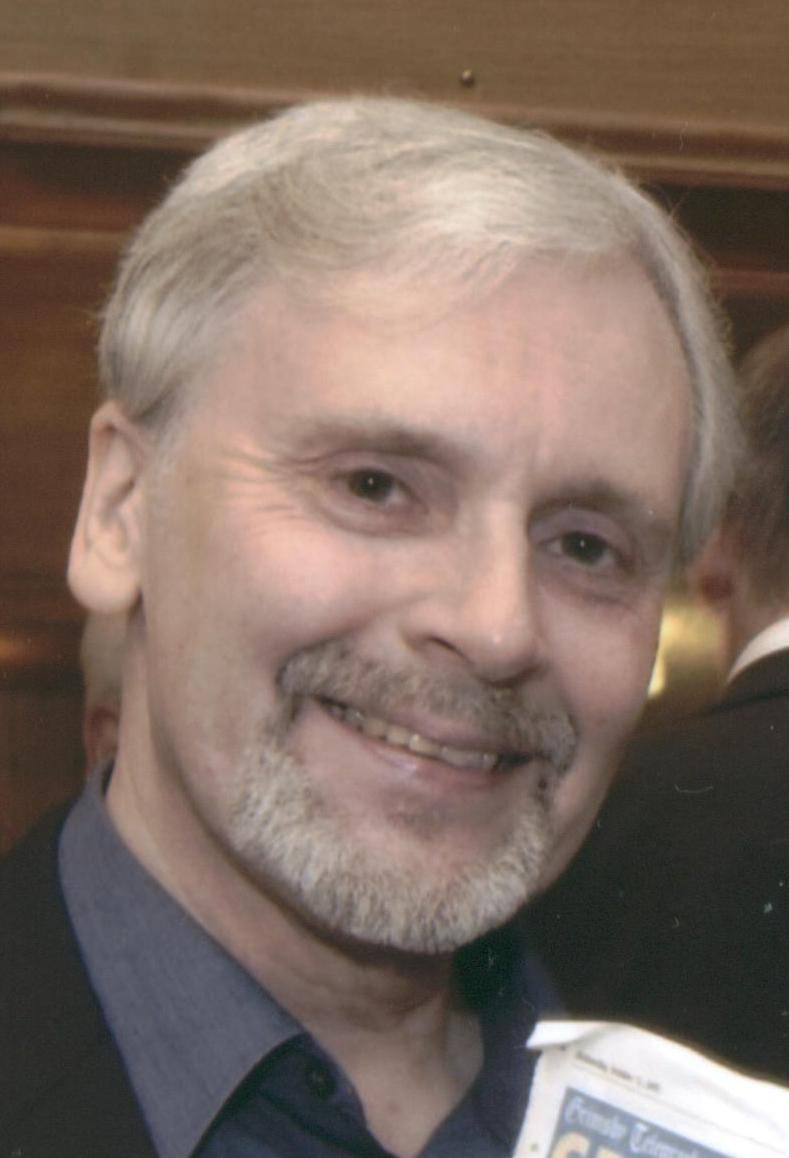 A newspaper and magazine journalist for over 25 years, Stephen Booth was born in the English Pennine mill town of Burnley. He was brought up on the Lancashire coast at Blackpool, where he
attended

Arnold School

. He began his career in journalism by editing his school magazine, and wrote his first novel at the age of 12.
After graduating from City of Birmingham Polytechnic (now

Birmingham City University

), Stephen moved to Manchester to train as a teacher, but escaped from the profession after a terrifying spell
as a trainee teacher in a big city comprehensive school.
Starting work on his first newspaper in Wilmslow, Cheshire, in 1974, Stephen was a specialist rugby union reporter, as well as working night shifts as a sub-editor on the Daily Express and The Guardian. This was followed by periods with local newspapers in Yorkshire, Nottinghamshire and Derbyshire. He was at various times Production Editor of the Farming Guardian magazine, Regional Secretary of the British Guild of Editors, and one of the UK's first qualified assessors for the NVQ in Production Journalism.
Freelance work began with rugby reports for national newspapers and local radio stations. Stephen has also had articles and photographs published in a wide range of specialist magazines, from Scottish Memories to Countrylovers Magazine, from Cat World to Canal and Riverboat, and one short story broadcast on BBC radio. In 1999, his writing career changed direction when, in rapid succession, he was shortlisted for the

Dundee Book Prize

and the Crime Writers' Association Debut Dagger competition for new writers, then won the £5,000 Lichfield Prize for his unpublished novel The Only Dead Thing, and signed a two-book contract with

HarperCollins

for a series of crime novels.
In 2000, Stephen's first published novel, Black Dog, marked the arrival in print of his best known creations - two young Derbyshire police detectives, DC Ben Cooper and DS Diane Fry. Black Dog was the named by the London Evening Standard as one of the six best crime novels of the year - the only book on their list written by a British author. In the USA, it won the Barry Award for Best British Crime Novel and was nominated for an Anthony Award for Best First Mystery. The second Cooper & Fry novel, Dancing with the Virgins, was shortlisted for the UK's top crime writing award, the Gold Dagger, and went on to win Stephen a Barry Award for the second year running.
In 2003, Detective Constable Ben Cooper was a finalist for the Sherlock Award for the Best Detective created by a British author, thanks to his exploits in the third book of the series, Blood on the Tongue. The publication of Blind to the Bones that year resulted in Stephen winning the Crime Writers' Association's 'Dagger in the Library' Award, presented to the author whose books have given readers most pleasure. The same book was nominated for the Theakston's UK Crime Novel of the Year award in 2005. Subsequent titles have been One Last Breath, The Dead Place (both finalists for the UK Crime Novel of the Year in 2006 and 2007), Scared to Live, Dying to Sin, The Kill Call, Lost River and The Devil's Edge. The 12th Cooper & Fry novel, Dead and Buried, will be published in the UK in June 2012. A special Ben Cooper story, Claws, was released in 2007 to launch the new 'Crime Express' imprint
, and was re-issued in April 2011.
All the books are set in England's beautiful and atmospheric

Peak District.

At the end of 2006, the Peak District National Park Authority featured locations from the Cooper& Fry series in their new

Peak Experience visitors' guides,

recognising the interest in the area inspired by the books.
In addition to publication in the USA, Canada, Australia and New Zealand, translation rights in the series have so far been sold in fifteen languages - French, German, Dutch, Italian, Swedish, Danish, Finnish, Norwegian, Spanish, Portuguese, Russian, Czech, Romanian, Bulgarian and Japanese.
While living on a smallholding in Yorkshire, Stephen began breeding pedigree dairy goats as a hobby (

and as a
n extreme
contrast
to
working in busy news rooms!).

He later served on the British Goat Society's governing body and judged at shows all over Britain. He has been chairman of several clubs, including the charity fund-raising Just Kidding Goat Society, and probably his most unusual role was as a director of an artificial insemination company. Specialist publications he's been responsible for include a book on one of the country's oldest goat breeds, The Toggenburg. He is a former President of the

Toggenburg Breeders Society

.
Stephen left journalism in 2001 to write novels full time. He and his wife Lesley live in a former Georgian dower house in the county of Nottinghamshire, England (home of Robin Hood and the Pilgrim Fathers). They have one goat and three cats.
In recent years, Stephen Booth has become a Library Champion in support of the UK's 'Love Libraries' campaign, and a Reading Champion to support the

National Year of Reading

. He has also represented British literature at the Helsinki Book Fair in Finland, filmed a documentary for 20th Century Fox on the French detective Vidocq, taken part in online chats for World Book Day, and given talks at many conferences, conventions, libraries, bookshops and festivals around the world.