Welcome to The Book Review's
SATURDAY'S SERIES SPOTLIGHT !!
What is a series spotlight, you ask?
I am always starting a new book series, but I also have a habit of starting long running series, which means I get to hunt down all the volumes, hoping to read them from start to finish. This means I get to enjoy older books that are a new discovery for me. Unfortunately, older =books don't get the same interest as new releases, which means my readers may be missing out on some really great books.
So, each Saturday, I will feature a book from a series I am working my through them. Mostly, I will highlight a long running series, but I will also feature new ones too, and keep you posted on the latest installments.
THIS WEEK'S SATURDAY SERIES SPOTLIGHT IS ON SOFIE KELLY'S MAGICAL CAT MYSTERY SERIES:
THE FIRST BOOK IN THE SERIES IS: CURIOSITY THRILLED THE CAT:
ABOUT THE BOOK:
When librarian Kathleen Paulson moved to Mayville Heights, Minnesota, she had no idea that two strays would nuzzle their way into her life. Owen is a tabby with a catnip addiction and Hercules is a stocky tuxedo cat who shares Kathleen's fondness for Barry Manilow. But beyond all the fur and purrs, there's something more to these felines.

When murder interrupts Mayville's Music Festival, Kathleen finds herself the prime suspect. More stunning is her realization that Owen and Hercules are magical-and she's relying on their skills to solve a purr-fect murder.
READ AN EXCERPT:
MY REVIEW:
Curiosity Thrilled the Cat
by
Sofie Kelly
My rating:
4 of 5 stars
Curiosity Thrilled the Cat: A Magical Cats Mystery by Sofie Kelly is a 2011 NAL publication.
Cats, libraries and books are a winning trifecta, and they tend to complement each other, especially well when these three elements apply to mystery novels. So, it's no surprise that there is no shortage of mystery series, especially in the cozy genre, featuring cats, books, and libraries, in one combination or another.
I wasn't sure about this series when it was recommended to me, because, although I love it when pets and animals have a role in a story, I'm not especially fond of the magical or paranormal elements, since, well, it's just too silly for me. But, in this case, I found the entire story very charming. The mystery is solid, well plotted, with quick pacing, strong dialogue, with a little humor sprinkled in along the way.
Hercules and Owen, Kathleen Paulson's adopted cats, are 'special', and they do help Kathleen find clues, in small ways, but I found myself caught up in the spirt of the book, and enjoyed the pure whimsy of it. In fact, the cats are what made the book so utterly charming.
Kathleen is a likeable character who is licking her wounds after a bad break up, and adjusting to small town life, as well as her decision to try a super short hairdo, which is driving her nuts. (I can relate!) Her new job as the town's librarian is fraught with a plethora of issues due to a major renovation, which is not going so well.
But, when Kathleen finds the body of a famous, and difficult, musical conductor, things get a whole lot worse when she discovers she is suspect number one.
Things get dicey from there as she copes with Marcus, the detective working the case, and a string of 'accidents', as well as feeling as though someone doesn't want the library renovated, for some reason.
This first book in a series, sets the stage for future installments, giving it a nice foundation to build on. So, overall, this one turned out to be an unexpected pleasure, so I'll be adding yet another series to my enormous TBR pile.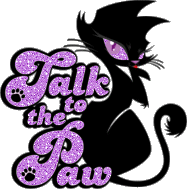 GET YOUR COPY HERE:
https://www.amazon.com/Curiosity-Thrilled-Cat-Magical-Mystery-ebook/dp/B004H4XI40/
https://www.barnesandnoble.com/w/curiosity-thrilled-the-cat-sofie-kelly/1100059264
ABOUT THE AUTHOR:
Sofie Kelly is the pseudonym of young adult writer and mixed-media artist, Darlene Ryan. As Sofie Kelly she writes the Magical Cats mysteries. And as Sofie Ryan she writes the Second Chance Cats series. Sofie/Darlene lives on the east coast with her husband and daughter. In her spare time she practices Wu style tai chi and likes to prowl around thrift stores. And she admits to having a small crush on Matt Lauer.